SUCCESS STORIES & TESTIMONIALS
We are proud of all the young golfers that the EGT has supported over the years, and it is lovely when they share their stories with us. Below are five examples of people we have helped and how they have benefited:
EMILY WOOLCOTT
Recipient of the Angela Uzielli Bursary
I studied Medical Sciences at University of Exeter for 3 years, and it was during my time there that the High-Performance Director of Sport made me aware of this bursary.
As a university student, life is never easy from a financial perspective and golf is an expensive sport. By the time you have paid for your rent, bills, food and gym membership, suddenly the idea of spending additional money on golf society memberships, travelling to courses nationwide and buying equipment and clothing can become all too much.
For this reason, I am incredibly grateful, for the bursary helped towards my accommodation and textbook costs freeing up money to allow me to practise and compete at the highest golfing levels. Without this bursary, I would have been unable to afford to be a part of the Exeter University Golf Club for 3 years, of which I spent the last 2 on the committee as competition secretary.
Having now successfully graduated, I am hoping to start my officer training in the Royal Navy in 2021, with the hope of making the naval golf team, which brings additional prospects of travelling the world competing against other armed forces.
I would strongly recommend any young female golfer to apply for this bursary, as without it, I would have missed out on so many amazing golfing opportunities over the last 3 years and my university experience would subsequently have been very different.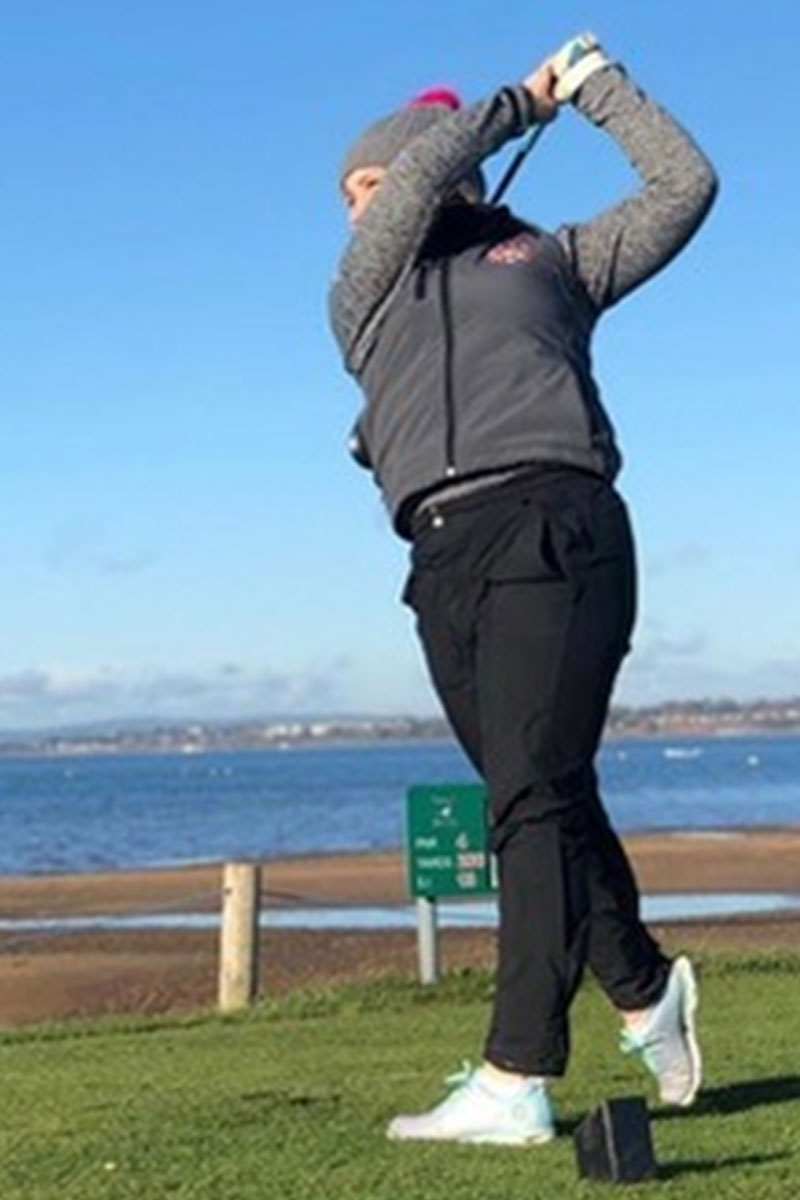 LIAM SAMWAYS
Liam is a Year 6 pupil at a primary school on the outskirts of Bath where he lives with his mother and younger brother. He has always been a shy and quiet lad, preferring to sit on the edge of his peer group, watching and listening to his friends and classmates rather than taking an active part.
So, it was somewhat unexpected when Liam returned home rather enthused after his first encounter with golf. His local golf club's professional, along with several of the Junior Organisers were delivering a series of taster sessions to his class, using the Tri Golf equipment. Liam was a model student. He very quickly picked up the fundamentals of the game and his enthusiasm was clear for all to see. Once he progressed to attending the weekly coaching sessions at Saltford GC, he was given a selection of second-hand clubs and an old junior bag which he is still using today.
Since taking up golf, we have seen a more confident and engaging Liam  come to the fore. He is now a Sports Captain at his school, which involves him supporting and helping the staff set up PE classes and most recently he has become a Play Leader, which involves helping the reception class children with some of their sporting and outdoor activities.
Liam has been awarded a grant from England Golf Trust, to support him as he develops as a young golfer. His mum Kathryn says "Liam really wants to progress with his golf and this grant will help him in so many ways. Liam is so much looking forward to getting out on the course playing with his new friends as well as some other children from his own primary school."
Given the right stimulus encouragement and backing, we can be reasonably sure that Liam will go from strength to strength with his golf and that we would be delighted if it becomes his sport of choice for many years to come.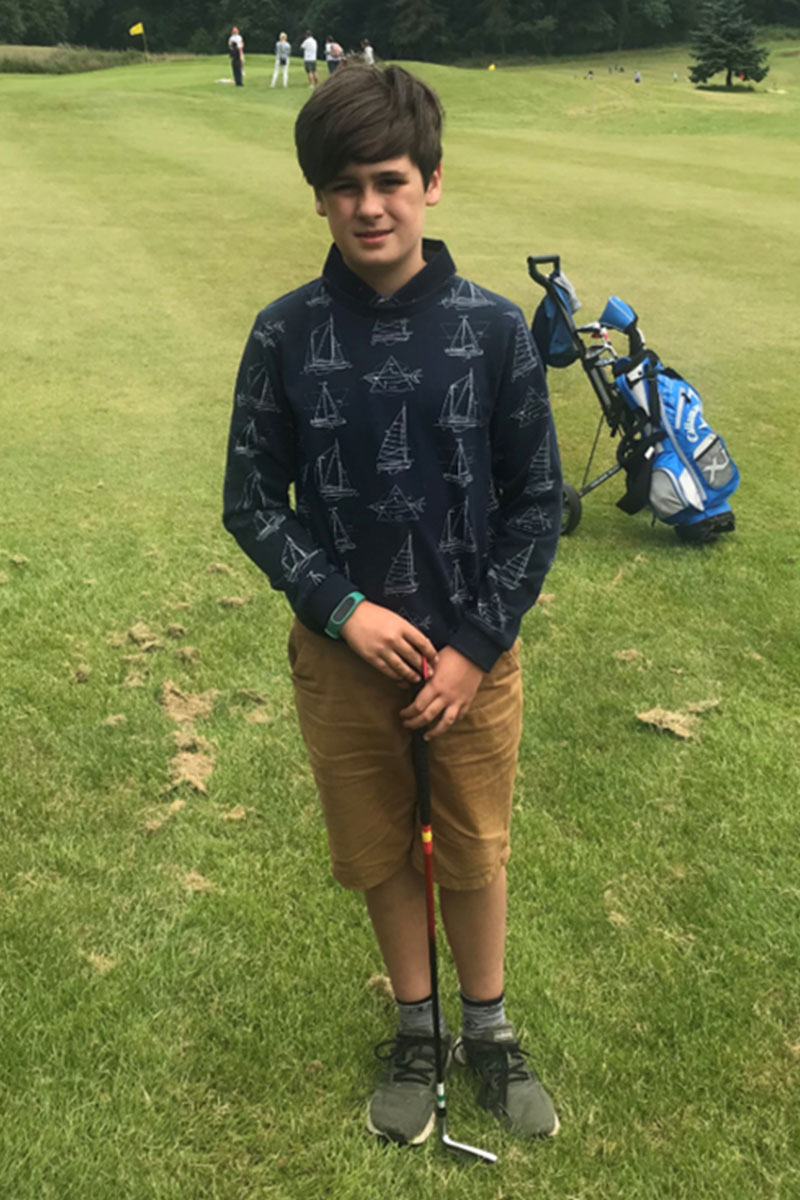 ANYA MCKENZIE
17-year-old Anya McKenzie lives with her parents in a village just north of Carlisle. She is a member of the nearby Eden Golf Club and she has a handicap of 21. Anya first encountered golf at the age of 10, when, by chance, she came across a golf taster event in Carlisle city centre and from that moment she was hooked on the sport and it has become the main focus of her leisure activities.
It is fair to say that golf has opened a whole new way of life for Anya. Her horizons have been raised and she now enjoys traveling around the North of England and beyond, playing golf and attending golf related events. Anya gets so much from playing golf, her confidence has improved in leaps and bounds and her social and golfing skills have similarly moved forward at pace.
Anya also spends much of her time and energy supporting the introduction of golf to other young people. She supports the Golf Foundation with their Girls Golf Rocks initiatives by working alongside the Professional to help deliver the coaching programmes as well as 'hand holding' the new youngsters and making them feel at ease. She is an England Golf Trust Ambassador and a National Young Ambassador for the Golf Foundation. Anya gives so much back to the game of golf and she does not intend stopping there. She is already planning some new initiatives that will encourage young people to take part in golf.
It is clear to the England Golf Trust that in Anya we have a very special young golfer who is putting as much into golf as she is getting back from the game. The Trust is delighted to be able to support this amazing young woman as she progresses with her golf journey.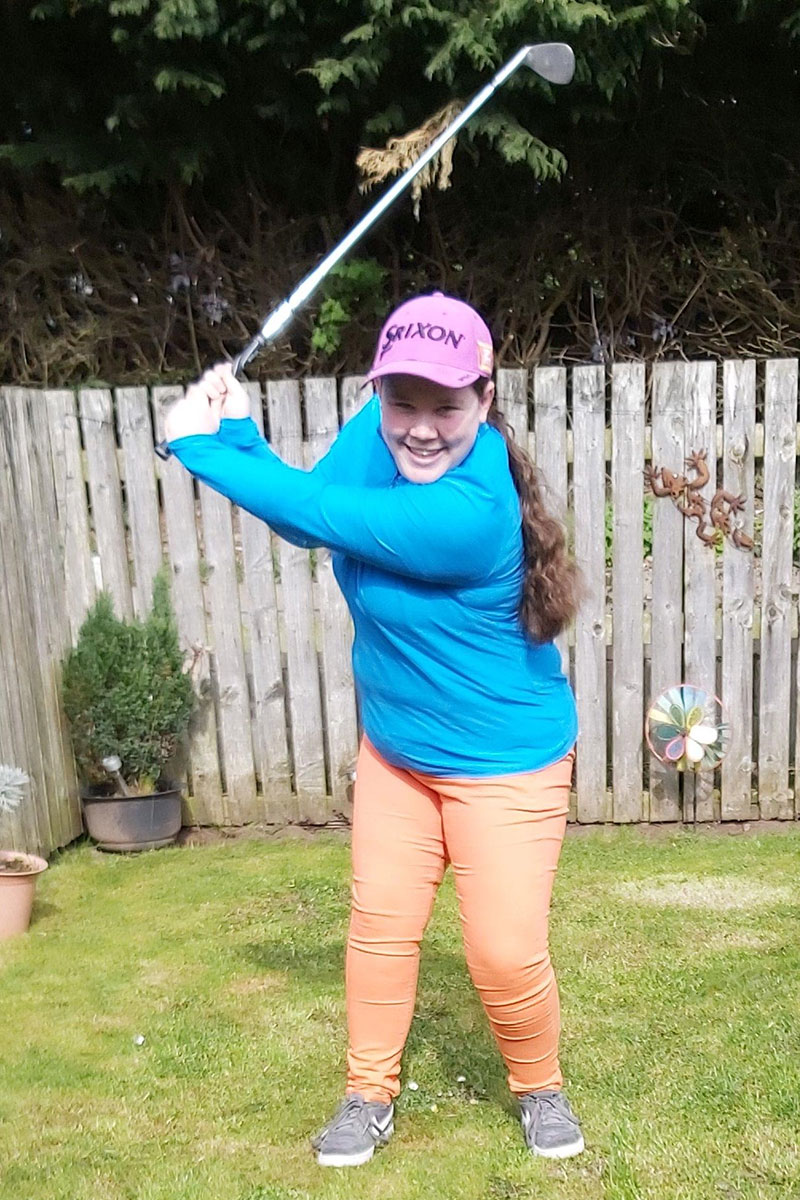 LAURA CURTIS
Laura Curtis is an 11-year-old who lives with her parents and younger brother in Wiltshire, and she is a rapidly improving young golfer. She first became interested in golf three years ago when she started taking lessons with Rob Morris, the professional at Whitley Golf Club. The golf club is a short walk from her home and Laura found that she enjoyed spending time there to practise.
It quickly became apparent to the professionals that she had a natural aptitude for the game and her efforts were soon rewarded as she progressed on to the course and gained a handicap. Before long, Laura had been noticed by the Wiltshire county junior organiser and over the last two years she has represented the county in many fixtures and last year progressed from the Performance Squad to the Elite Coaching Squad.
Laura really enjoys playing in competitions and she likes travelling around the country playing in some of the elite girls' events. In 2015 she played at St Andrews in the Wee Wonders Finals, Royal Cromer in the Abraham Trophy final for England's most improved girl golfers, and at Gullane in the US Kids Golf European Championships.
Laura's parents have been fully supportive of her desire to play golf at ever higher levels, which often involves early morning starts and long journeys to distant venues. England Golf Trust is delighted to be associated with supporting Laura's progress and wishes her every success in the future.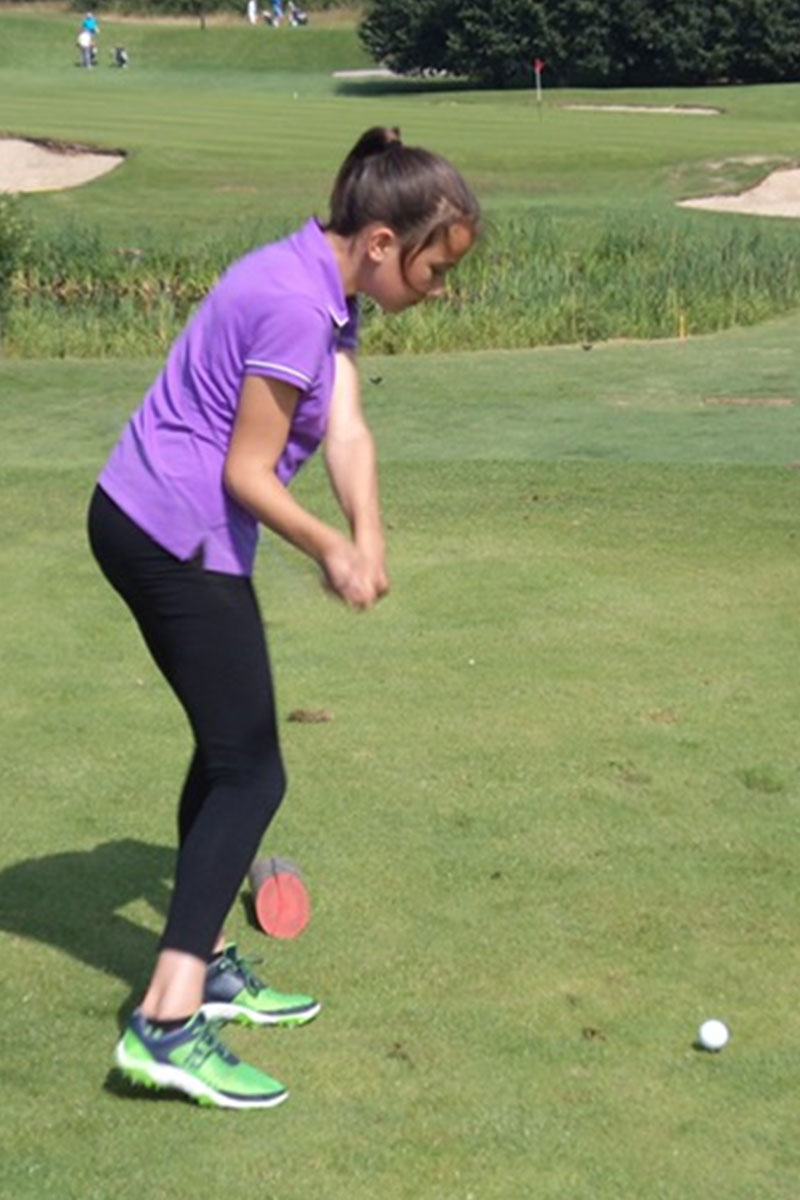 LUCY BUCKLEY
Ten-year-old Lucy Buckley lives with her mum, dad and seven-year old sister in an urban area of Birmingham. She enjoys swimming and loves animals, spending time with her family, and playing golf!
Lucy was first introduced to golf using the Wii. She would play against her sister in her living room and really enjoyed the whole experience. As a result, her grandma enrolled her for a series of golf lessons with Greg Lynch, the PGA professional at the local driving range. Greg recognised her potential straight away and encouraged her to join Warley Woods Golf Club, a local municipal nine-hole course, owned by a Community Trust.
Lucy's progress in golf in a short period of time is very impressive. In her first season of playing she shot to the top of the junior order of merit table at her club and won the Luke Reid Memorial Trophy for her age range. In addition, Lucy was selected to captain her Junior School Tri Golf Team which finished second in the Sainsbury Schools Tri-Golf Area Games.
Lucy has been awarded a grant from the England Golf Trust to support her as she develops as a young golfer. Her mum, Clair, says: "Lucy really wants to test her golfing skills on new courses and this grant will be really helpful since it will enable her to have more regular coaching and then hopefully she will be good enough to take part in junior open competitions at other clubs." The England Golf Trust is delighted to be part of Lucy's progress and wishes her all the best in the future.