"I Love My PING Prodi G Golf Clubs"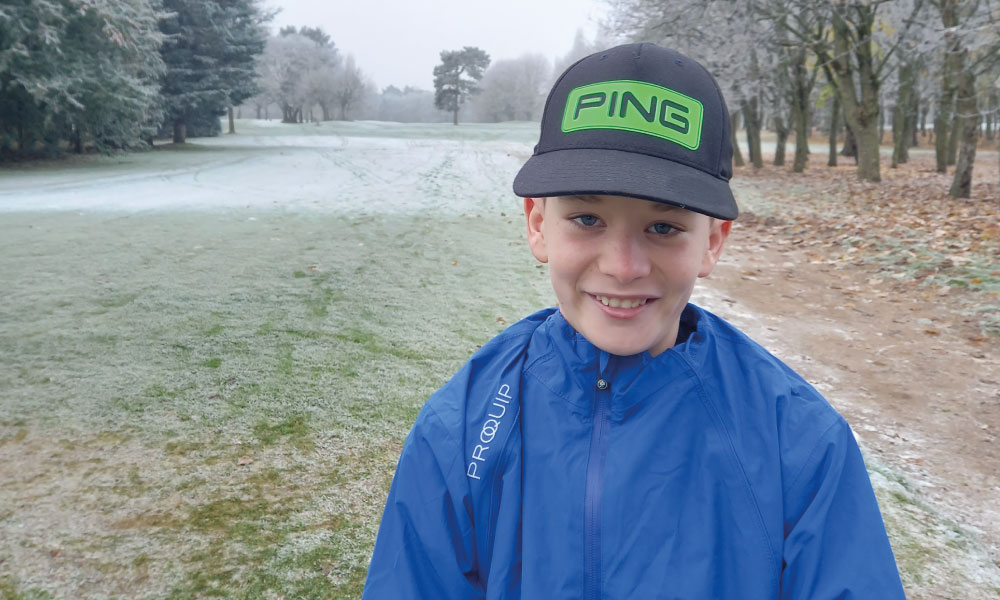 Young golfer Charles Rowbotham, from Hertfordshire, was awarded a set of PING Prodi G golf clubs from the England Golf Trust.
The 10-year-old is a member at Panshanger Golf Complex, in Welwyn Garden City. Since the award his handicap has come down by 10 shots to 20, allowing him to play in The Hertfordshire Futures Tour.
'It's amazing, cool and fun to use the PING Prodi G golf clubs. They are helping me a lot with my golf,' said Charles. 'My handicap has come down by 10 shots since I have been using the clubs and I'm now playing off 20.'
'They are helping me develop my game and become a better player. I am proud of my achievements. I still feel nervous sometimes – but I love playing golf.'
The talented golfer has also won four trophies recently, two of them for making Birdies. One was awarded to him for achieving the best net score at Mill Green Golf Club in Division Two and another was for best gross score at Chesfield Golf Club, Division Two.
Charles has learning difficulties and severe allergies and finds school tough at times. Golf helps him cope and builds his confidence. He has even stood up in front of classmates to explain his role as a Young Ambassador for the England Golf Trust.
His dad Paul is hugely supportive and takes him to new courses and competitions and his school are also encouraging.
The clubs were awarded during the height of the pandemic, which was really appreciated. Dad Paul owns a barbershop and had to close his doors during lockdown so cash was short with little money to spare for helping Charles with is golf.
In June Charles got his first hole-in-one whilst playing with dad at Chadwell Springs Family Golf Centre. 'He was so delighted and it was a joy to see,' said Paul.
Now playing on the Herts Golf iTour, Charles played remarkably well on his debut and won yet another trophy thanks to his PING clubs and the England Golf Trust.
The PING clubs were measured to fit Charles' height and will be recalibrated every three years as he grows. This ensures he can play his best golf.
Dad Paul says Charles has really enjoyed using the equipment. 'Charles can become frustrated and upset at school and playing golf really helps. He knows that golf is a challenging game, but it's also fun and in lovely surroundings, which is great for his mental health.
England Golf Trust has teamed up with PING to support young golfers with a brand-new custom fit, half set of PING Prodi G golf clubs and bag.