"This award has made such a difference"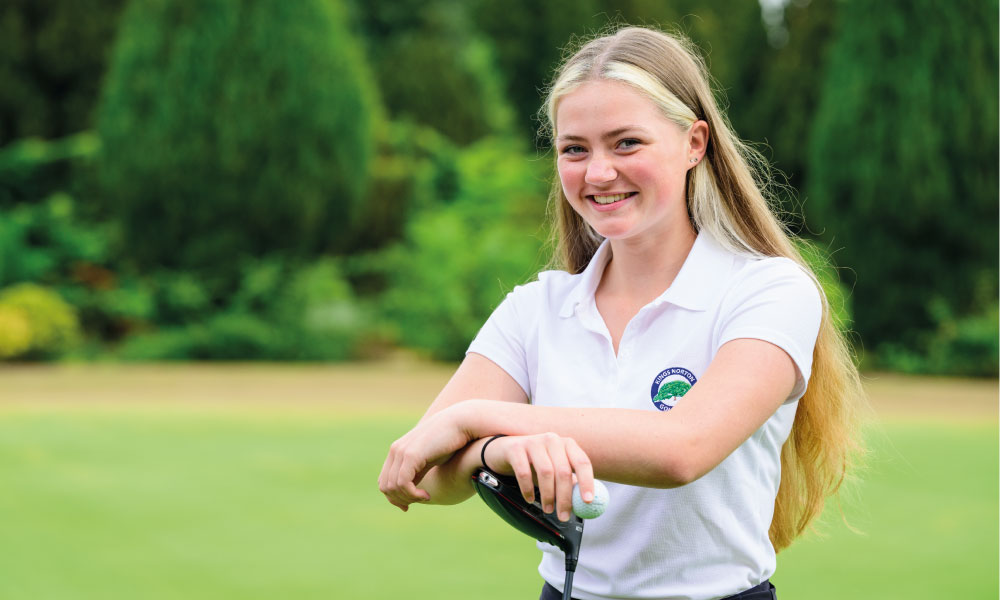 Promising young golfer Holly Murphy, 16, from Birmingham, was awarded an England Golf Trust grant of £400.
A member of Kings Norton Golf Club, Holly is delighted that the England Golf Trust award has made such a difference. Her golf has really improved since receiving the award.
'I've lost 7.1 shots off my handicap which is now 9.2. This has given me more confidence going into competitions,' says Holly. Without the grant from the trust, I just don't think I would have been able to progress quite as fast and as far as I have,' says Holly.
In 2021 she applied for a grant from England Golf Trust and was awarded £250 for equipment and £150 for coaching.
This meant she could have a lesson every month instead of every other month, buy a 5-wood, and a range finder which has improved accuracy and given her more options.
Holly discovered golf because her dad played. She initially started by playing Tri-Golf, a school's programme from the Golf Foundation for young children, she enjoyed playing so much she and entered a Tri-Golf championship in the Midlands and won it. The prize was a half set of golf clubs and a golf bag.
After some initial golf lessons at another club, Holly eventually joined Kings Norton Golf.
'My first scratch match was for the Kings Norton Ladies. I won that 8 and 6. I've also been playing for the county for four years and I have only lost one match,' she says.
Holly recently passed nine GCSEs, including a Grade 8 in English Language and PE. I'm heading to sixth for now to study A-levels in PE, Psychology and Crimeology 'It's an exciting new chapter. After that I'm hoping to gain a golf scholarship in America.'