Captain raised thousands of pounds for England Golf Trust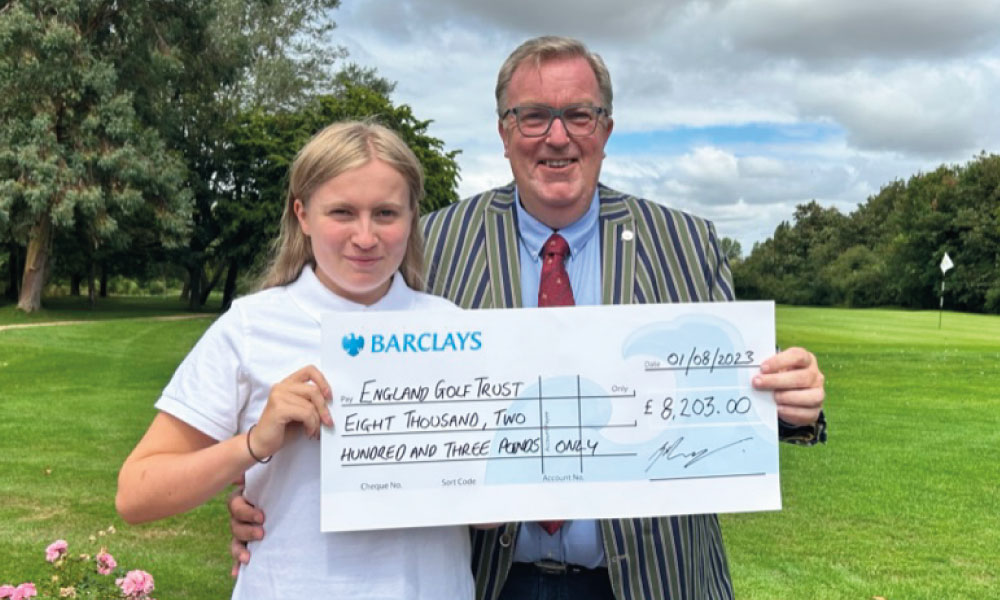 Peter Horsted named the England Golf Trust as his captain's charity for 2022 at Peterborough Milton Golf Club – and raised over £8000.
'I've had incredible support from the club and staff at all levels, as well as club members and my family. Everybody thought choosing the Trust as my annual charity was a really, really good idea and supported me through the year,' he said.
The men's away week and Captain's Day were among the biggest fundraising events of the year. Peter also sold pin badges and ball markers as well as raising money with light-hearted charity fines levied for 'misdemeanours' such as writing down the wrong score in a game.
'We charged people a £1 fine for doing random, silly things – anything and everything we could think of. It raised a smile and some cash as well.'
The Trust helped the fundraising efforts by providing banners, collection boxes, pin badges and ball markers, along with a polo shirt for Peter himself.
A fellow member of Peterborough Milton also celebrated the 25th anniversary of their business at the club and donated money raised on the day to the captain's charity.
'I choose the Trust because it has such a direct impact and positive influence on young people and golf,' said Peter.
'I've seen personally what golf does for young people's confidence, communication, and life skills and how it allows them to interact with people of all ages. The benefits extend beyond just playing the sport itself,' he said.
'I would urge people to see the bigger picture and the important work the Trust is doing to keep young people playing golf. They are the future of the sport.'
England Golf Trust is an independent charity which helps young golfers of all ages and abilities. Over the past 20 years more than £123,000 has been given to 170 young golfers.