Peter Horsted has chosen the England Golf Trust as his annual captain's charity at Peterborough Milton Golf Club.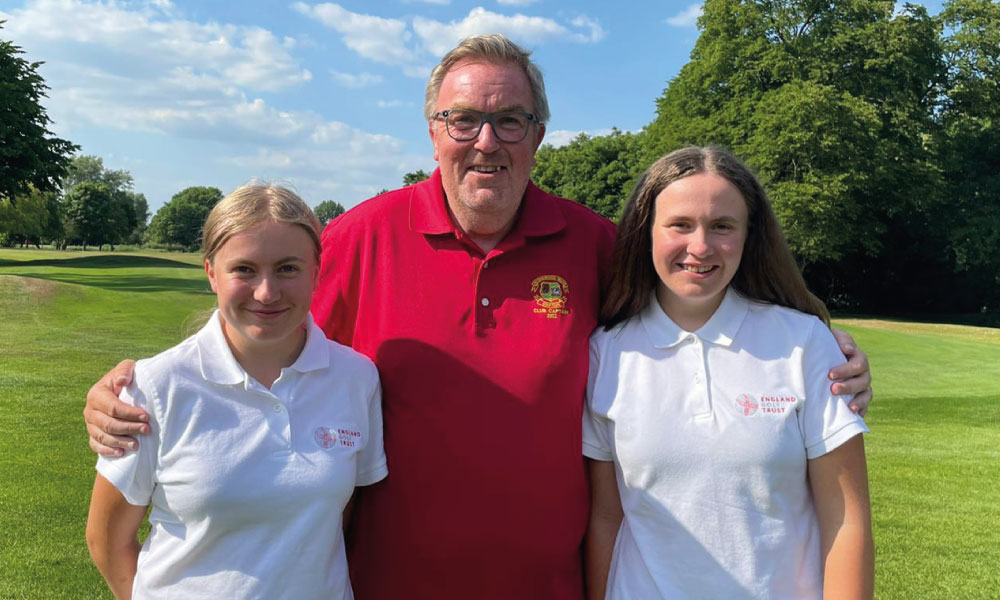 With two junior golfer daughters who play at county level, it was a 'no brainer' for Peter Horsted to choose EGT as his captain's charity.
Peter is also a former County Junior Organiser and has seen first-hand the benefits of encouraging youngsters to play golf.
'It's not often that something speaks to you with both your head and heart – but that's what happened when it came to choosing EGT as my charity,' said Peter, who works as a senior manager.
He was appointed Club Captain at Peterborough Milton Golf Club in February 2022 and is hoping to raise a considerable amount for the EGT by the time his annual tenure ends in 2023.
'We're going to count it all at the end of the year, but we've already raised a substantial sum with events we've already run,' said Peter.
His daughters Emily Grace Horsted, 18 (8.3 handicap) and Elle Mae Horsted, 15 (4.3 handicap) are ambassadors for the English Golf Trust.
'I've personally seen what golf does for young people's confidence and communication skills and how it allows them to interact with people of all ages. The benefits extend beyond just playing the sport itself,' he said.
'But it's not a cheap sport to get into and continue playing so I'm in favour of anything that creates greater opportunity for everybody to play, whatever their means or background,' he added.
'We have had lots of support. One of our members also celebrated the 25th anniversary of his business and donated the money raised to our EGT annual charity. This was so generous and humbling. Other golf clubs have also kindly provided raffle prizes,' he said.
Peter is the first club captain to have chosen EGT as the annual charity, but his choice has been well received by fellow members.
'Supporting juniors is the future of the sport – even if they leave and go away to university they may return years later. You are also equipping them with a sport for life.'
'It's an honour to support the EGT. I'm surprised I'm the first club captain to choose the EGT considering how it does such great work helping young people play the sport.'
Di Horsley, Chair of the Trust "It's fantastic to have been nominated as Peters captains charity we hope this will inspire future captains to support the Trust"
England Golf Trust is an independent charity which helps young golfers of all ages and abilities. Over the past 20 years more than £123,000 has been given to 170 young golfers.
Without the support of benefactors like Peter this would not have been possible as the Trust does not receive any public funding.