University student Katie Martin held a fundraising event as part of her degree in golf management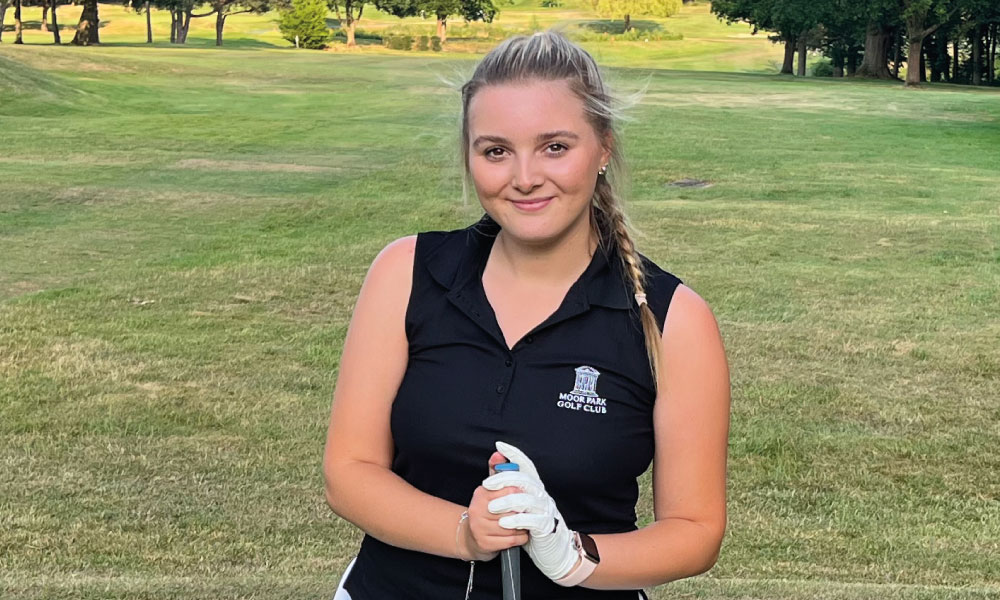 When Katie Martin found out she had to organise a golf event as part of her degree at the University of Birmingham she knew exactly what it would be – a fundraiser for the England Golf Trust.
The result was a successful pub quiz and raffle attended by 80 people. Working alongside fellow students Toby Warden and Harry Spellman, and with Luke Grindley and Tom Quiggin also helping out, their efforts raised £300 for the charity.
'One of my modules required running an event from scratch. Originally, we planned to hold a golf day for the Trust, but then this was cancelled for technical reasons,' says Katie. 'With hardly any time to spare, we rushed around and managed to organise a pub quiz and a raffle instead.'
'It's such a great charity and I was really pleased to be able to raise some money to help young golfers.'
Quizzers paid an entrance fee and Katie also secured some great raffle prizes, including a PING golf bag.
Katie is in her second year of a BSc Applied Golf Management Studies, a course affiliated to the PGA. After completing her final third year and graduating, she plans to work within the business-side of the golf industry.
She an avid golfer herself and plays off a handicap of eight – fitting games in around her full-time studies.
A former Junior Captain at her home Moor Park Golf Club in Hertfordshire, Katie tries to play there whenever she heads home for holidays.
'I've always been into golf and love all sports. This degree looked perfect because it helps you understand the business of golf.'
Katie hopes that future students, completing the same event-management module, will consider fundraising for the charity too. 'It's raised awareness about what a great job the England Golf Trust does and how you can really help young golfers by fundraising.'
 If you can help with fundraising for the Trust then Contact Us